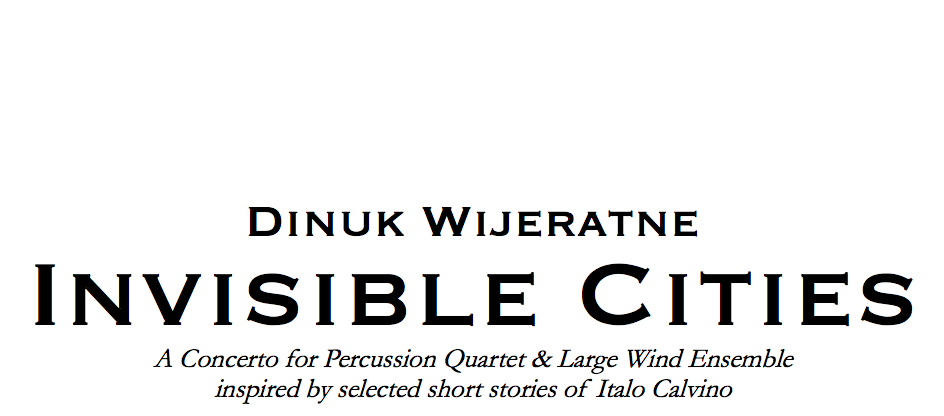 About This Project
Copyright: Dinuk Wijeratne (SOCAN) 2014
Duration: c.27 minutes
Wind ensemble instrumentation: picc, 2 fl, 2 ob, 3 cl, bass cl, 2 bsn, 4 sax (sop, alto, ten, bari), 4 hn, 3 trp, 3 trb, 1 tba, 1 euph, timp + 2 perc, pno, db
Commissioned by: TorQ Percussion Quartet
The composer gratefully acknowledges funding provided by Arts Nova Scotia, the University of Saskatchewan, Mount Allison University (NB, Canada) & Memorial University (NL, Canada):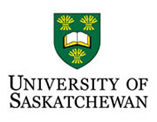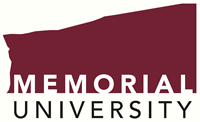 Original program note by the composer, from the world premiere given by TorQ Percussion Quartet & the University of Saskatchewan Wind Orchestra under Darrin Oehlerking, at Elim Church, Saskatoon, SK, Canada:
"Like all artists who are not authors and who have come upon Italo Calvino's breathtaking book Invisible Cities, I was indelibly moved, questioning the possibility of making my own creations inspired by his other-worldly imaginings. The stories themselves call for a grand palette of colour, and when the opportunity to write for percussion soloists and large wind ensemble came along, I saw a good fit. I am so very grateful to TorQ and to Darrin Oehlerking for creating the wonderful opportunity to realize this music, and for the generous support of Arts Nova Scotia. It has been a privilege to visit Saskatoon to work with the students of the USWO.
The music of this project has evolved into a five-movement 'Concerto for Percussion Quartet and Wind Ensemble', entitled Invisible Cities. Each movement is a musical response to a different 'Calvino City', from the musical symmetries of Valdrada and the Gamelan-inspired Armilla, through the Senegalese rhythms of Chloe and South-Indian rhythms of Ersilia, to the fractal-inspired Olinda. The stories of these Invisible Cities are below for you to enjoy." – Dinuk Wijeratne, Toronto 2014
1.

Valdrada MIDI

4:17

2.

Armilla MIDI

4:23

3.

CHLOE midi feb4

7:24

4.

Ersilia (cadenza) MIDI

5:51

5.

OLINDA MIDI feb2

4:58
Get in touch for music purchase/rental inquiries here
buy / rent
Photo: TorQ w/ composer Dinuk Wijeratne (R) & conductor Darrin Oehlerking (3 from R)